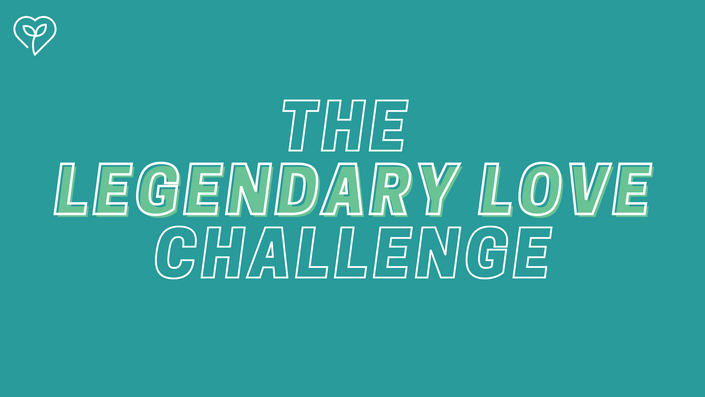 The Legendary Love Challenge
Become The Couple You Always Wanted To Be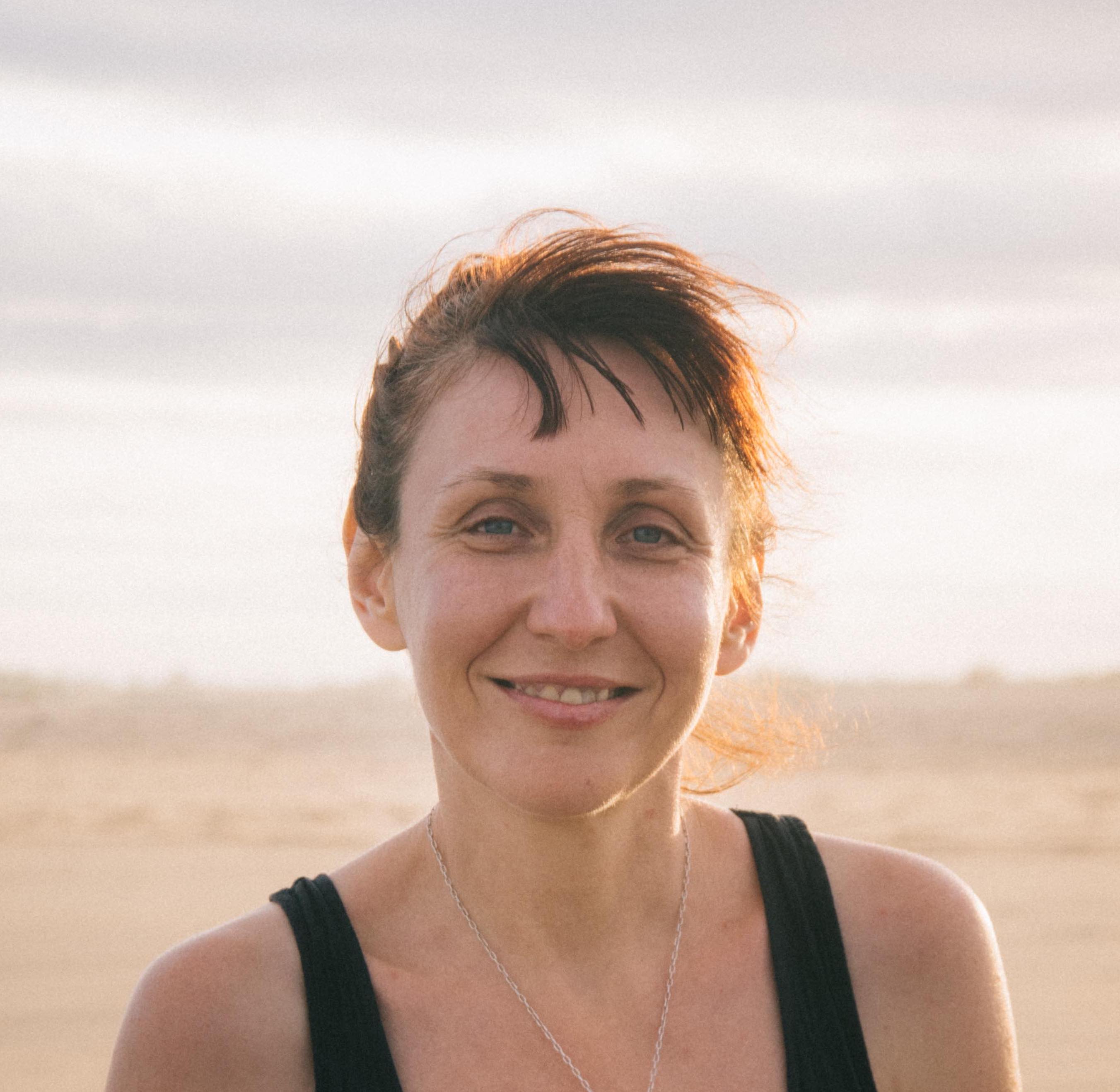 "I've loved this week and feel empowered to take my marriage from mediocre to epic[...] I am seeing my spouse with new eyes and have significant new respect and love for him."
- Allison, Legendary Love Challenge Customer
What does it take to create legendary love?
Maybe you want to have an electric, inspiring, deeply connected, legendary marriage. You want clear communication, vulnerability, trust, playfulness, and intimacy… the kind of marriage you dreamed of on your wedding day.

It's not uncommon for most couples to let their marriage slip down the list of competing priorities and go from extraordinary to ordinary. In fact, most couples have lifeless marriages.
IS MY MARRIAGE LIFELESS?
If you say yes to 4 or more of the following statements, it's safe to say you've got a lifeless marriage that might be at risk of slipping into miserable:
✓ We live separate lives under the same roof, connected only by our children
✓ We can remember the emotional bond we used to have, but now our marriage lacks depth
✓ We always argue about the same things, but nothing ever changes
✓ We are just never on the same page
✓ Small misunderstandings trigger huge reactions and arguments
✓ We complain to close friends or family instead of talking to each other when we're upset
✓ One or both of us feels guilt and shame about about insecurities
✓ We're so busy with "life" that we never have time to connect
✓ We're feeling more like roommates than lovers
✓ It's been over a month since we've had sex, and we don't make out anymore
✓ We feel like we're constantly walking on eggshells
✓ I frequently feel blamed or criticized, like nothing I do is ever enough
✓ You never feel appreciated, and your spouse probably doesn't either
✓ Disagreements are ruled by personal pride, and a desire to "be right"
✓ When we have disagreements, I get defensive, shut down, or name-call
✓ And worst of all, we keep secrets from each other
Lifeless marriages aren't bad… but they definitely aren't good, here's why: A lifeless marriage seems comfortable and safe - until bad day, one really tough conversation, one emotional explosion ends in disaster, separation, divorce - roads from which there may be no turning back. And even if there is a road back, it's fraught with unavoidable misery.
A lifeless can turn into a miserable marriage much faster than you'd expect.
The best protection against a lifeless marriage is having an extraordinary marriage. And you can!
Some people believe lifelessness "just happens after you've been married for a while," or that extraordinary marriages are unlikely miracle for the lucky few. Neither of these are true. Looking at life this way is the unfortunate result of cultural programming that leads you to focus so much on the negative that eventually it's all you see. But there is a WHOLE WORLD of healthy, vibrant, and extraordinary marriages out there... you just have to start looking for them.

While every amazing relationship is unique, here are a few of the clues:
✓ Your spouse isn't just the love of your life; they're also your best friend
✓ You see conflict as an opportunity to connect
✓ Each time you have conflict, you each focus on you did to contribute
✓ You can't keep your hands off of each other
✓ You have consistent date nights
✓ You have a community of friends and loved ones that rally around you and support your marriage
✓ You express empathy and seek understanding instead of blaming each other when things go wrong
✓ You feel safe sharing anything with your partner, even difficult truths
✓ You admire each other
✓ You share mutual goals and help each other pursue your dreams

So... what do you mean by Challenge?
We're glad you asked!
As legendary marriage researcher Dr. John Gottman said:
"It's the small things done often that make the difference."
The Legendary Love Challenge is a 7-day mini-course (less than 10 minutes a day) unlike anything you've ever done before. It's designed to help you do the little things, often.
Not only will we teach you the world's best relationship secrets, we'll also help you start taking action this week. To do this, the challenge has 3 really important pieces:
The Commitment
The Teaching
The Stake
Combined, these three pieces not only help you learn, but also start taking action today. That's where a challenge is different from a book, podcast, or online course. You take action.
Now, let's explain what we mean by each one:

When you participate in a challenge, you're not just "signing up" for a course; you're making a promise to take action.
Your promise in the Legendary Love Challenge is simple:
"This week, I, ______ (your name), promise to complete each of the 7 daily, 10-minute lessons. I can complete them anytime within the first 7 days of starting the course, but they WILL be all finished within 7 days of starting."
Once you've completed each lesson, simply fill out the exit survey and this challenge is completed.

---
---
That's it!

Since this is an introductory challenge, we decided to keep it simple. Just complete each lesson, and then fill out the survey on the final day.

In order to create Legendary Love, you need to learn exactly how to improve your relationship.
So, how do you create Legendary Love?
Well, that's been our biggest question for the past half decade. And we've looked everywhere for the answer. We've spent tens of thousands of dollars on courses and workshops, created over 200 hours worth of podcast interviews with therapists, coaches, researchers, and authors, spent thousands of hours reading books and doing research...
And after all that effort, we've finally found what it takes to create Legendary Love.
So if you want to create Legendary Love too, this challenge will give you all the most important lessons it's taken us years to find.
Here's is what we'll cover in each of our ~10 minute lessons during this 7-day challenge:
---

On Day 1, you'll learn what separates normal couples from exceptional couples (and it's not just effort!). Most people put a lot of energy into improving their marriages, but it doesn't always change anything. It all boils down to "action over insights." We'll explain everything on Day 1, and how you can start applying that immediately.
---

On Day 2, we'll teach you all about The Growth Mindset. This principle will teach you how to completely change your approach and thinking if you're in a mediocre relationship. Growth Mindset is probably the most powerful secret you'll ever find to transform your relationship as a whole, and we can't wait to share it with you.
---

If you want to have Legendary Love, you need to learn the best relationship skills, habits, and practices possible. Day 3 teaches you all about the most effective way to learn. Most people turn to podcasts, books, or therapy to learn, but these don't work. We'll teach you why, and the powerful psychology that will change the way you approach learning.
---

Since creating Legendary Love requires a lot of growth, you need to learn how to make growth easier. On Day 4, we'll teach you how you can make growth far simpler by surrounding yourself with the right people. We adopt the ideas, habits, and behaviors of people around us, almost without thinking; why not use this to help transform your relationship?
---

On day 5 we're going to talk about accountability. From the time you were a kid, there's been someone there to hold you accountable for your progress. Your parents, teachers, coaches, and bosses. Your marriage needs a system of accountability or you will stagnate, and you'll suffer.
---

On day 6 we'll focus on Dr. John Gottman's famous quote that you've heard over and over this week. "It's the small things done often that make the difference." What are the small things? When should you be doing them? What difference will they make? This is the day you get the answers.
---

Over the last 6 days you've learned a lot, and hopefully you've applied even more! Day 7 will be a brief review, and some powerful advice to help you moving forward so you don't lose all the progress you've made. In the words of the great William S. Burroughs, "If you're not growing, you're dying."
---

Here at The Growth Marriage, we are dedicated to helping people create amazing love. But, nothing amazing happens without ACTION.
In fact, online courses everywhere have horrible completion rates across the board; people only complete about 6% of the courses they start.
We think 6% is far too low, especially when it's your marriage on the line. So we're here to completely change the way people approach online learning.
When you sign up for The Legendary Love Challenge, you're putting your money where your mouth is. You make a simple promise (as we showed above) and you attach a "stake," or a bet on yourself.
Why do we do this? Well, that's easy: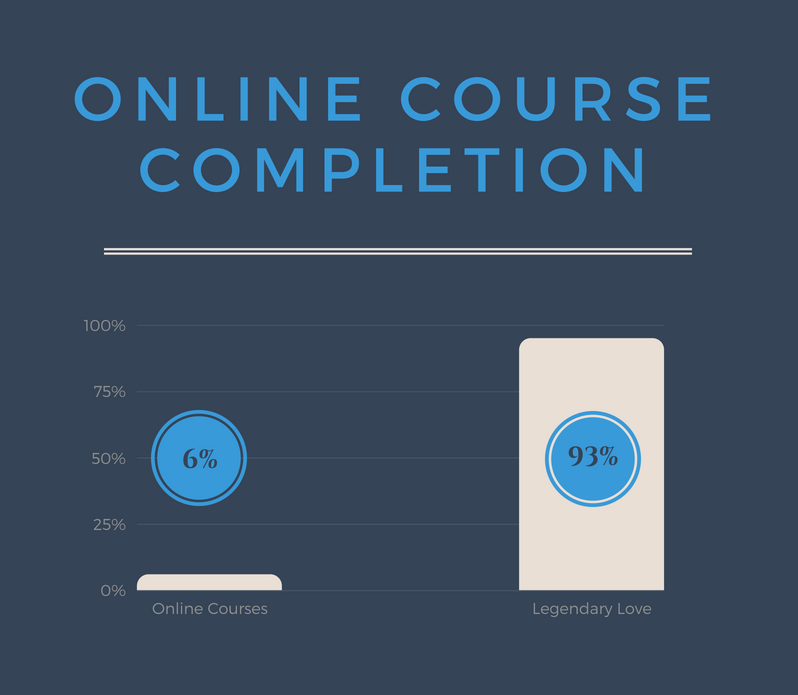 Our completion rate is more than 15x more effective at helping you complete the course. There are a lot of psychologists that have proved people are really, really motivated by the thought of losing something. You don't want to lose $60, do you?
Well you don't have to. Literally all it takes is 10 minutes a day, and you get the full value of the course.
Use this "stake" as a way to trick your own brain into taking action, now! You have skin in the game, so no more putting off the relationship you've always wanted.
---
If you want Legendary Love, this challenge will transform your relationship.
This will teach you everything you need to start creating an amazing love, and to start growing into the couple you want to become.
And the best part? We have a 100% satisfaction gaurantee. If you complete the challenge and aren't 100% satisfied, you'll get a full refund!
So, if you're ready to start taking action, sign up for The Legendary Love Challenge and start transforming your relationship today :)
Testimonials
The photos are fake, but the words are real. Check out what our customers are saying about taking this challenge. When you do the work - just a few minutes a day - you get results!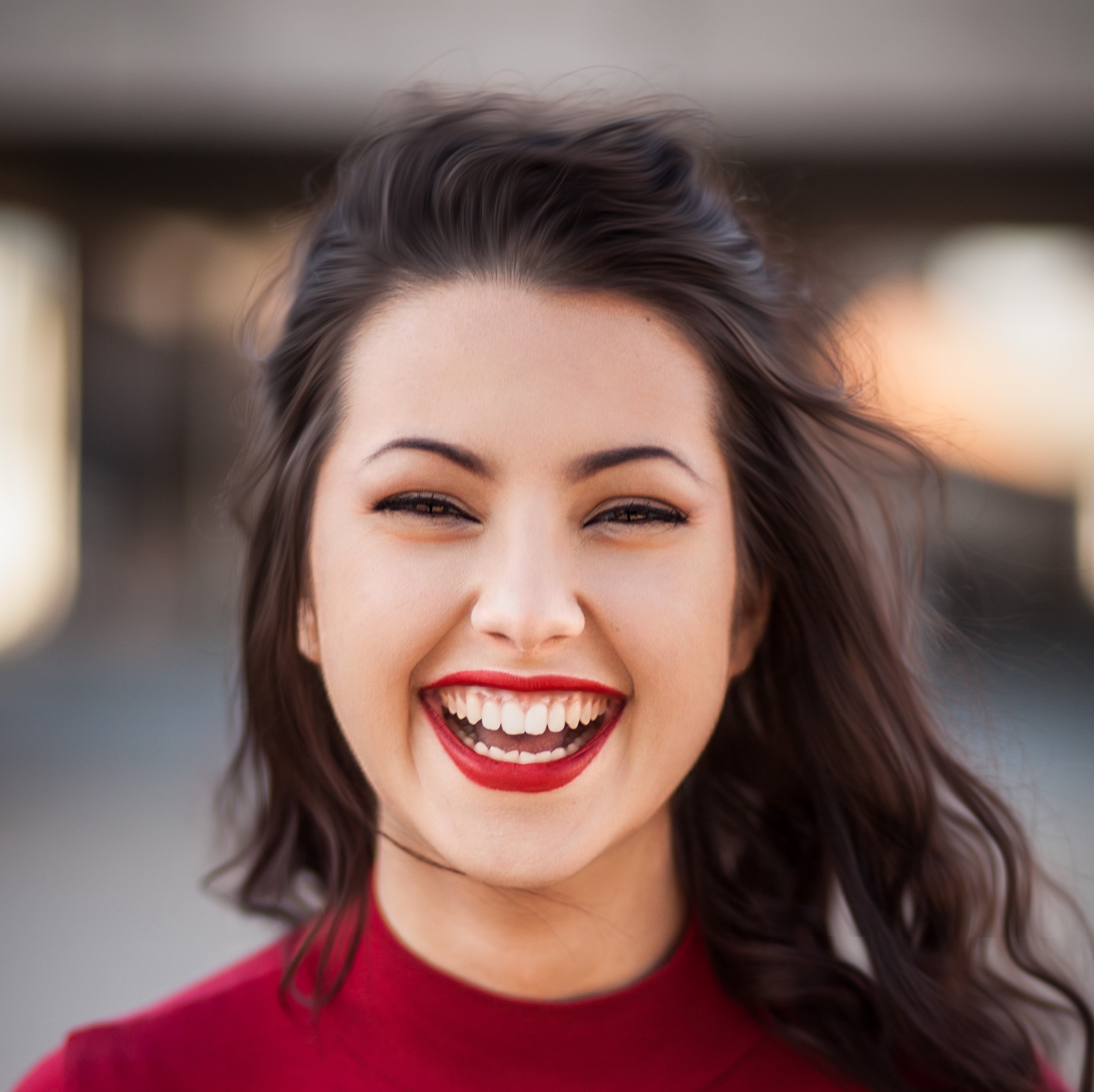 I love that these lessons are short and to the point. POWER PACKED. Love it! Thank you for taking the time to research and now share these insights. You're awesome!
- Ellen, Legendary Love Challenge Customer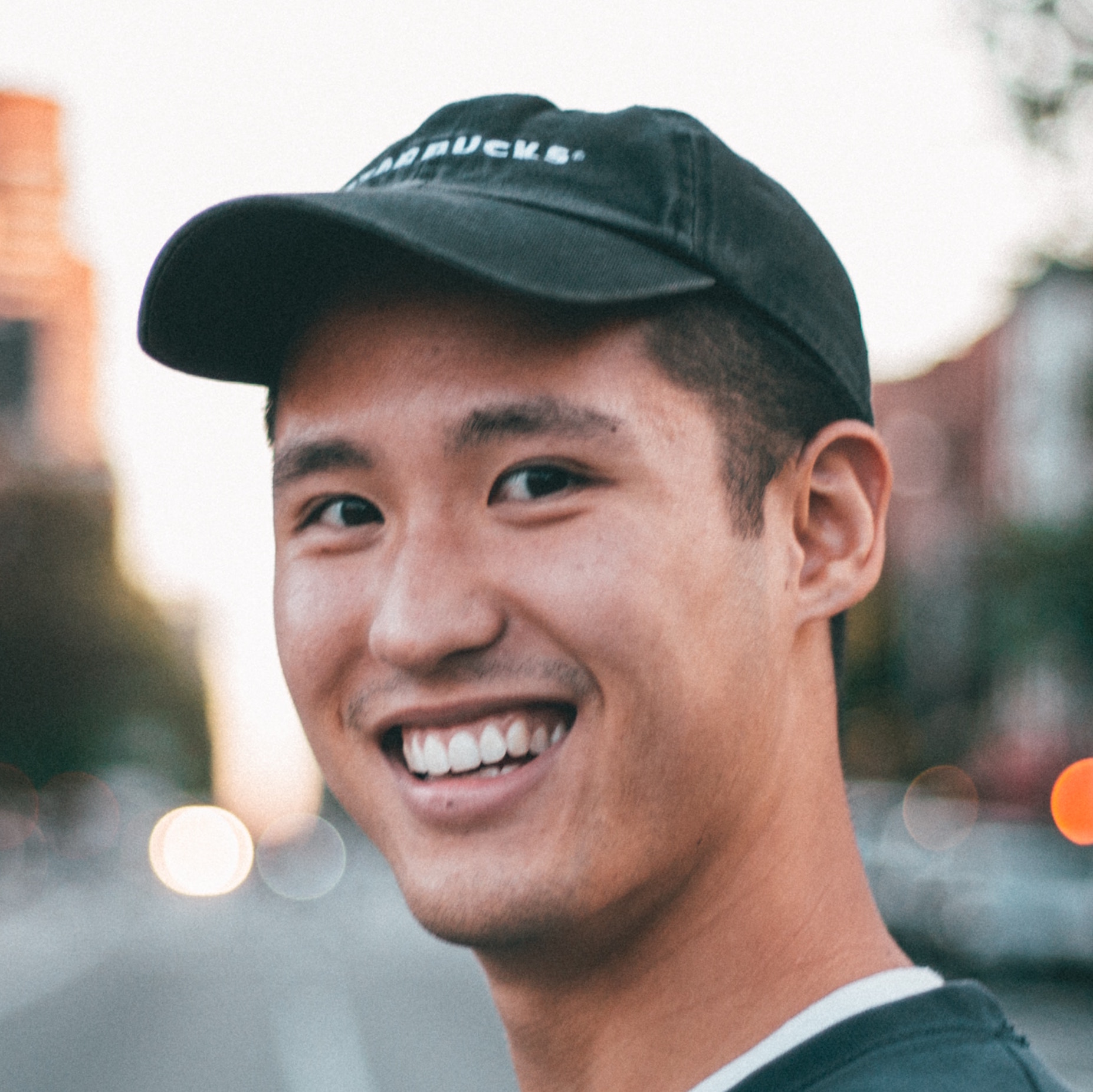 It was a helpful and practical course. I really appreciate your approach to marriage.
- Jason, Legendary Love Challenge Customer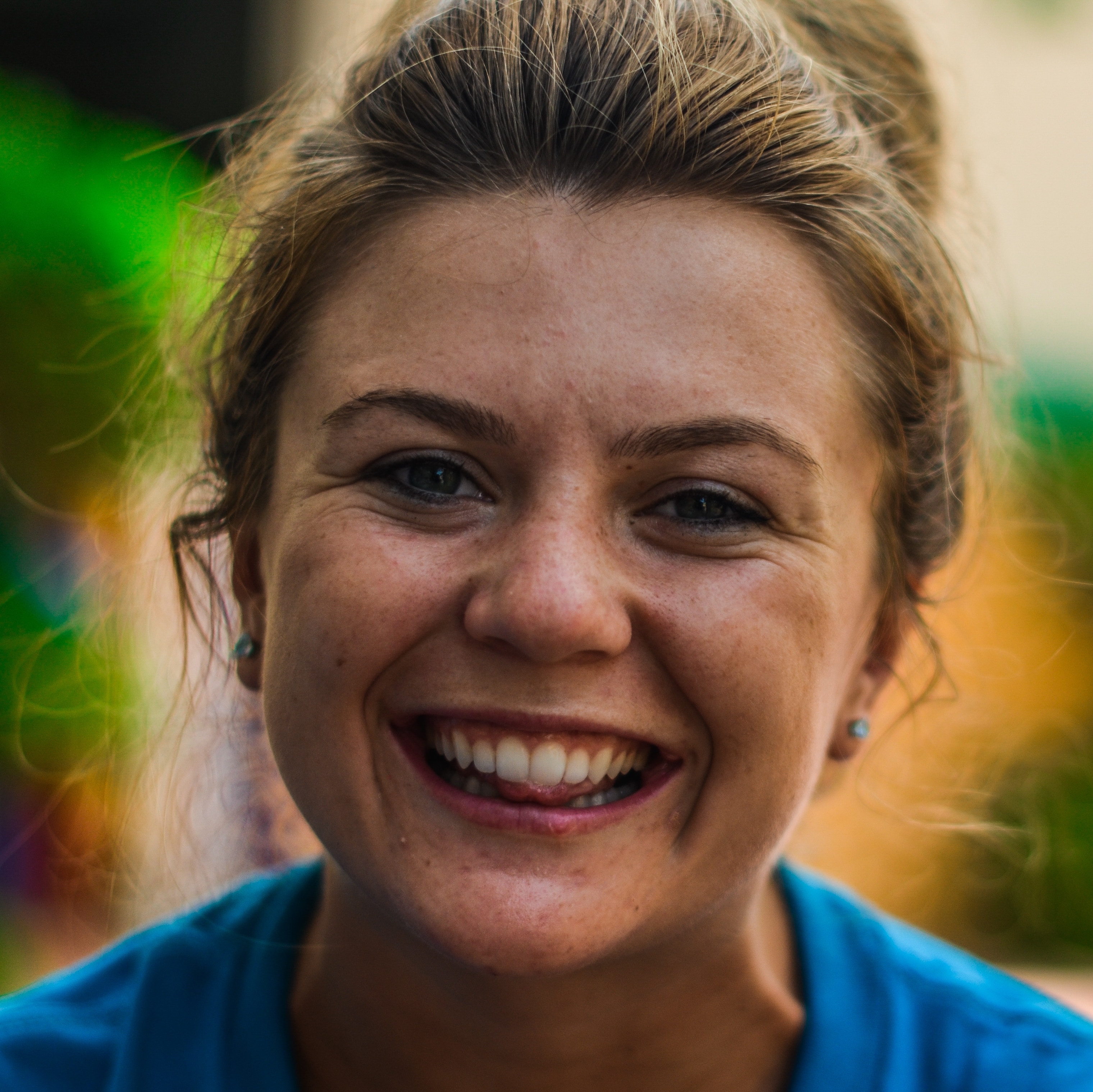 I have learned the importance of accountability, and to have other couples in our lives that are for marriage, that challenge us and encourage us! I also was convicted to actually DO what I KNOW TO DO versus just acquiring knowledge about relationships.
- Darlene, Legendary Love Challenge Customer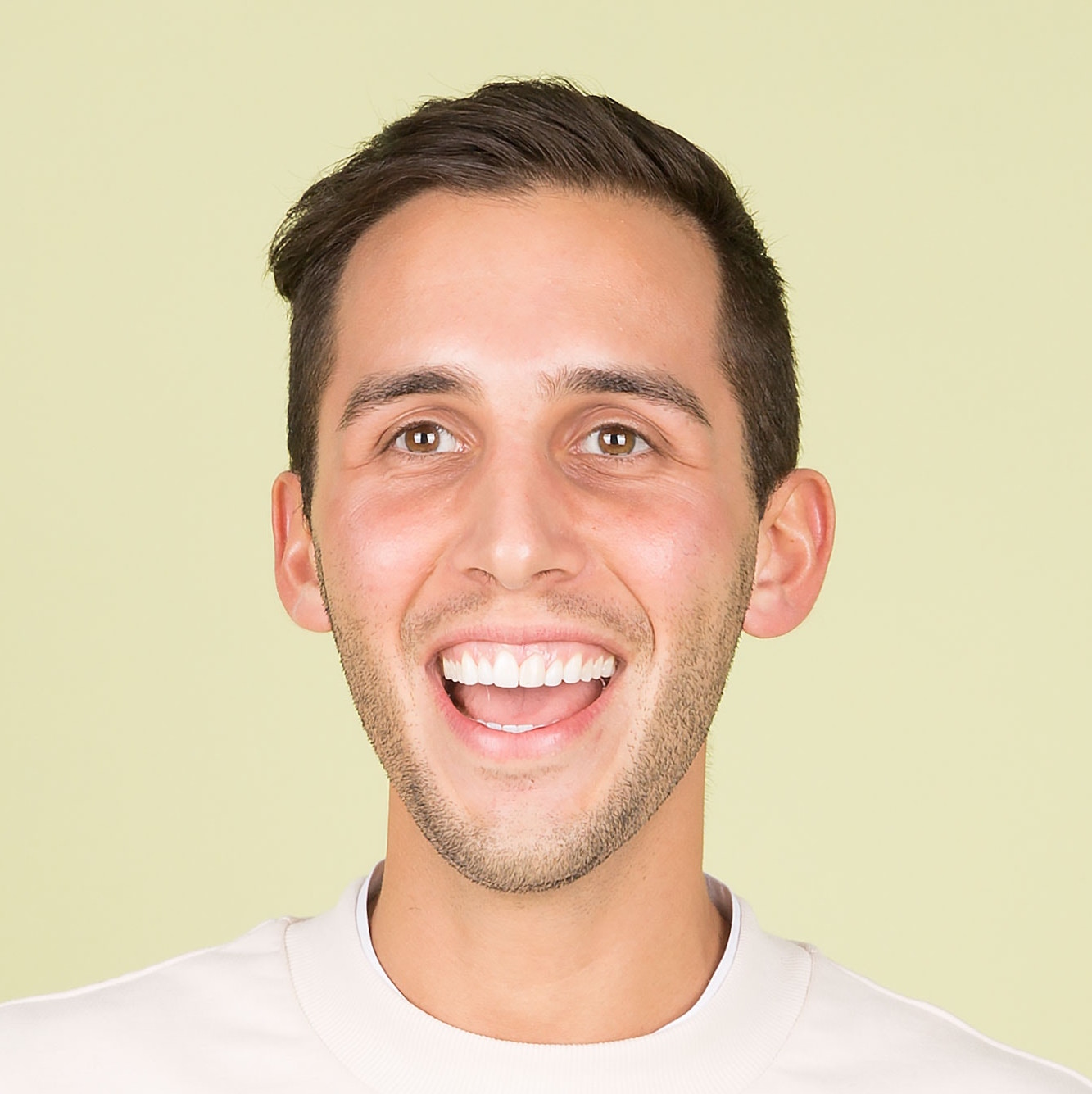 Two things really stuck out to me: the purpose of marriage is not to be happy, but rather to grow and that the little habits matter. I've implemented a growth mindset and also have been practicing new daily habits during "transition times" and I've seen an improvement already in my relationship!
- Kylir, Legendary Love Challenge Customer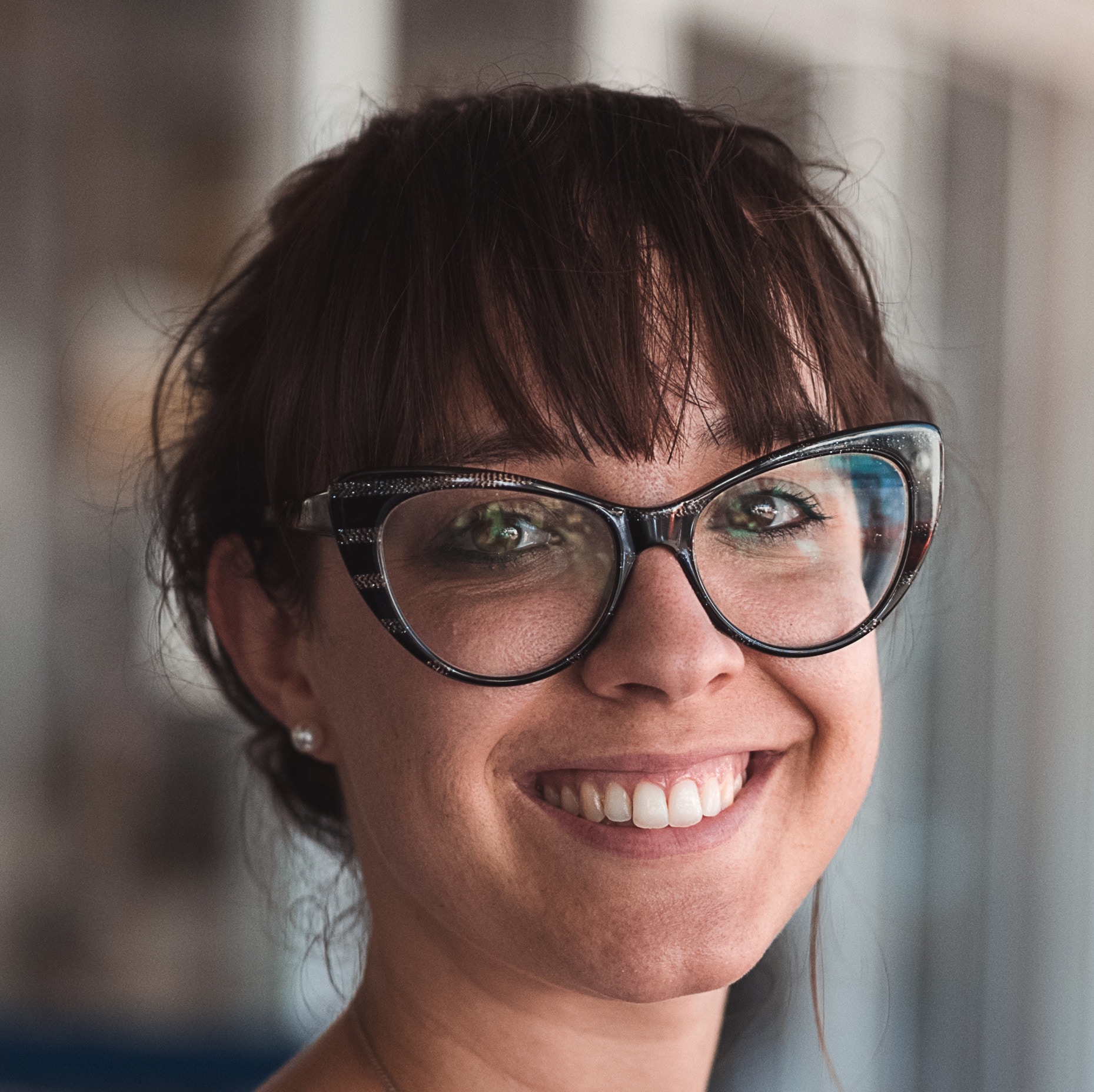 Taking action makes all the difference AND it is the small things done often that make the difference. THANK YOU Nate for enriching my dating relationship, asking me to stretch, and supporting my hope for a great relationship and future marriage.
- Amy, Legendary Love Challenge Customer
Your Instructor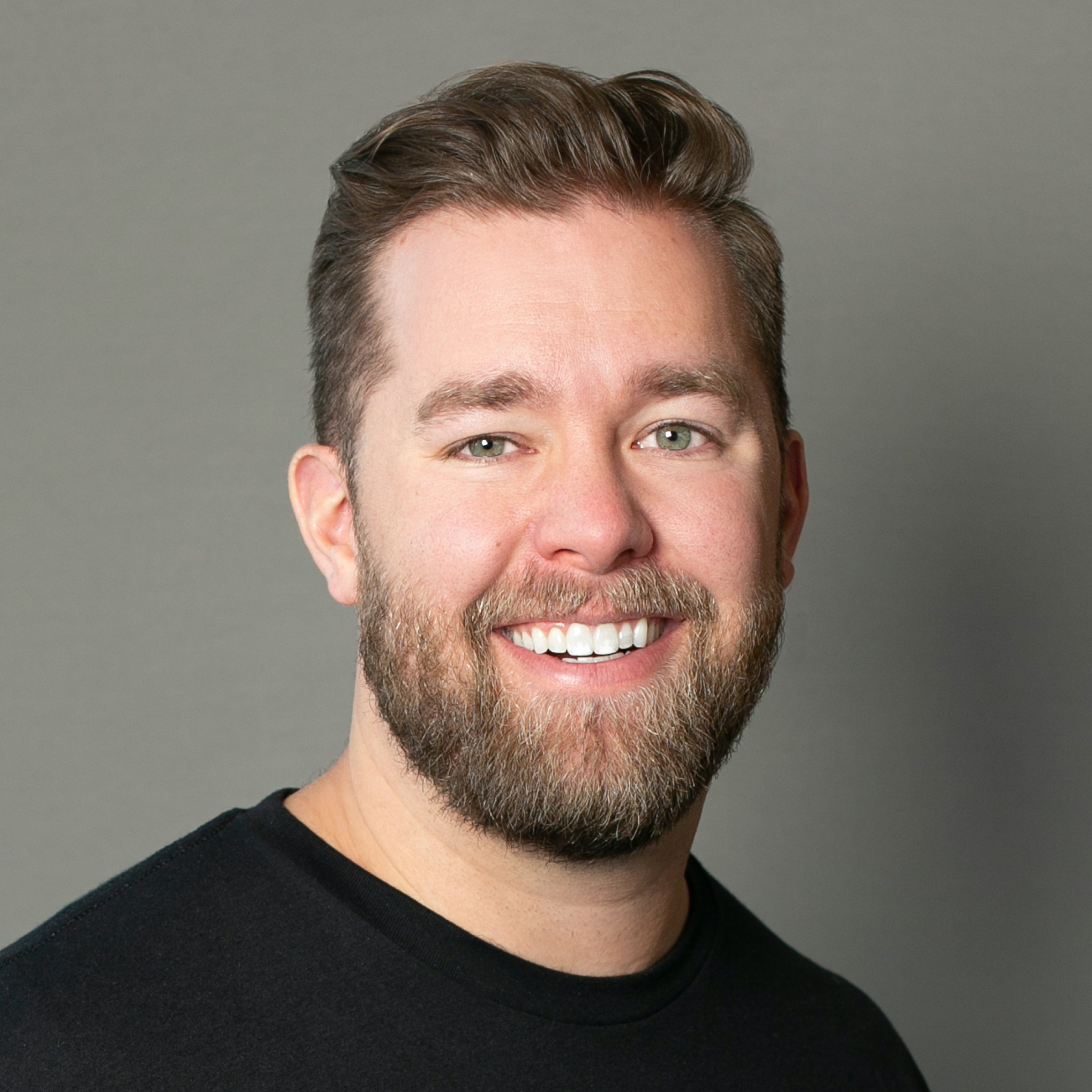 Nate Bagley is a relationship researcher, speaker, writer, and podcaster. He has devoted his life to ridding the world of mediocre love. If you want an extraordinary relationship, you're in the right place.
Workshop Curriculum
Introduction
Available in days
days after you enroll
Day 1
Available in days
days after you enroll
Day 2
Available in days
days after you enroll
Frequently Asked Questions
When does the Challenge start and finish?
The Challenge starts the day you sign up, and lasts for 7 days total. Complete each lesson by Day 7 to finish on time.
Can I still access the course after The Legendary Love Challenge is over?
Of course! While the Challenge will be over, you'll have lifetime access to all the lessons inside the Legendary Love Challenge. They're yours to keep, forever.
What if I am unhappy with the course?
The information in this course took years to discover, and we're 100% confident in the quality of the content. We're so confident that you'll love it, that we'll offer you a full refund if you don't. Just contact us in the first 30 days and we will give you a full refund.
Can I watch on my phone or tablet?
Yes! The Legendary Love Challenge looks great on any device. Access the Challenge from anywhere you can get online. Plus you can participate in each challenge using video, audio, or by reading each module!